Sponsors: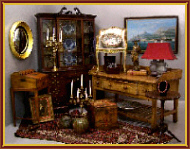 One of a Kind Antiques
HOMEPAGE click HERE
Antiques Price Guide click HERE


---
www.antiquedealershows.com
Homepage click HERE
---
AL Antique Show dates
April Antique Shows
Arizona Antique Show dates
August Antique Shows
CA Counties A Antiques Dealer
California Antique Show dates
Colorado Antique Dealer Listings
Colorado Antique Show dates
Conn Antique Show Listings
Connecticut Antiques Dealers Events
Continuous Antique Shows
DC Antique Show dates
December Antique Shows
Delaware Antique Show dates
Delaware County Antiques Dealers
FlA Antique Show Museum Events
GA Antique Show dates
Georgia Antique A County Dealers
HI Antique Show dates
Idaho Antique Show dates
Illinois Antique dealer Listings
Illinois Antiques Show dates
Indiana Antique Dealers City County
Indiana Antique Show dates
Iowa Antique Show dates
January Antique Shows
July Antique Shows
June Antique Shows
KS Antique Show dates
LA Antique Show dates
March Antique Shows
Maryland Antique A County Dealers
Mass Antique Show dates
May Antique Shows
MD Antique Show dates
ME Antique Show dates
Michigan Antique Show dates
MN Antique Show dates
NC Antique Show dates
New Jersey Antique dealers
New Mexico Antique Dealer Listings
New York City Antique Dealers Event
New York Counties A Antiques Dealer
New York Counties B Antiques Dealer
New York Counties C Antiques Dealer
New York Counties D Antiques Dealer
New York Counties E Antiques Dealer
NH Antique Show dates
NJ Antique Show dates
NM Antique Show dates
November Antique Shows
NV Antique Show dates
NY Antique Shows Dates
October Antique Shows
OH Antique Show dates
Ohio Antique DealerListings
OK Antique Show dates
PA Antique Show dates
Pennsylvania County Antiques Dealer
RI Antique Show Listings
SC Antique Show dates
September Antique Shows
Spain Museum Events Art Shows
Tennessee Antique Dealers
Texas Counties A Antiques Dealer
TN Antique Show dates
TX Antique Exhibits dates
UK Antiques Dealers Galleries
UK London Antique Museum Shows
VA Antiques Show dates
Virginia Counties A Antiques Dealer
Virginia Counties B Antiques Dealer
Virginia Counties C Antiques Dealer
VT Antique Show dates
WA Antique Show dates
Washinton DC Antiques Dealers
WI Antique Show dates
World Wide Furniture Styles Dates
---
External Links
-Homepage
Decorator Show Houses
Interior Decorator Design
SEARCH for Decorative Objects
SOURCES FOR ANTIQUES
---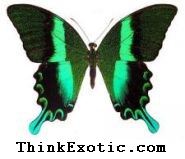 ---
antiquedealershows.com
Spain Museum Events Art Shows
Antique Shows in Spain, Spain's Museum openings, Art Gallery Events and Listings for Antique Dealers, Sellers, Collectors, Buyers both indoor and outdoor

Antique, Art gallery and Museum Shows, Antiques week Spain for 2010

2010 Listings dates

When Picasso met Japan
Secret Images, Picassso and the Erotic Engravings of Japan, Museu Picasso Barcelona, until February 14, wwww.museupicasso.bcn.es

Museo Nacional del Prado

. Calle Ruiz de Alarcón 23. Madrid 28014. Tel. +34 91 330 2800. Todos los derechos http://www.museodelprado.es/en/visit-the-museum/

Exhibitions in the Museum
Invited work: The Company of Captain Reijnier Reael December 03, 2009 - February 28, 2010 Dutch Painters at the Prado December 03, 2009 - April 11, 2010 Juan Bautista Maíno (1581-1649) October 20, 2009 - January 17, 2010 View and Plan of Toledo June 02, 2009 - November 01, 2010 Upcoming Exhibitions in the Museum
The Art of Power. Arms, Armour and Paintings from the Spanish Court March 08 - May 23, 2010 Invited work: The Daughters of Edward Darley Boit, Sargent March 16 - May 30, 2010

National Museum "Centro de Arte Reina Sofía"

This quote is from the Reina Sofia website
http://www.spanisharts.com/reinasofia/reinasofia.htm
"On the 10th September 1992, their Royal Highnesses King Juan Carlos of Spain and Queen Sofía inaugurated the Reina Sofía National Museum Art Centre with a permanent collection which came to substitute the Spanish Museum of Contemporary Art. To date, the artistic ground exhibited there has been constantly growing.
Perhaps it was the transferring of Picasso´s "Guernica" to the Reina Sofía for its permanent collection, which was the decisive milestone in it now being considered one of the most important contemporary art museums in the world".

PERMANENT COLLECTION
The museum´s permanent collection is housed on two floors, the second and fourth. The reason for this separation is conceptual - to differenciate the vanguard artists of the early 20th century, until 1939, the end of the civil war - from the contemprary works, from 1939 until today.

ANGLADA CAMARASA (Hermenegildo Anglada-Camarasa). Barcelona 1871-Pollensa 1959 NONELL (Isidro Nonell). Barcelona 1873-Barcelona 1911 SOLANA (José Gutierrez Solana). Madrid 1886-Madrid 1945 DELAUNAY (Sonia Delaunay). Gradsihsk 1885-París 1979 LIPCHITZ (Jacques Lipchitz). Lithuania 1891-Capri 1973 JUAN GRIS (José Victoriano González). Madrid 1887-Boulogne-sur-Seine 1927 PABLO GARGALLO (Pablo Gargallo). Maella 1881-Reus 1934 PICASSO (Pablo Ruiz Picasso). Málaga 1881-Mougins 1973 MIRÓ (Joan Miró). Barcelona 1893-Palma de Mallorca 1983 JULIO GONZÁLEZ (Julio González). Barcelona 1876-Palma de Mallorca 1942 CALDER (Alexander Calder). Lawton 1898-New York 1976 ARP (Jean Arp). Strasbourg 1886-Balse 1966 DALÍ (Salvador Dalí). Figueras 1904-Figueras 1989 MAN RAY (Man Ray). Philadelphia 1890-París 1978 DOMÍNGUEZ (Oscar Domínguez). La Laguna 1906-París 1957 BUÑUEL (Luis Buñuel). Calanda 1900-Mexico 1983 MALLO (Maruja Mallo). Pontevedra 1902-Madrid 1995 PONCE DE LEÓN (Alfonso Ponce de León). Málaga 1900-Madrid 1936 LUIS FERNÁNDEZ(Luis Fernández). Oviedo 1900-París 1973 SÁNCHEZ (Alberto Sánchez). Toledo 1895-Moscú 1962 BENJAMÍN PALENCIA (Benjamín Palencia). Borrax1894-Madrid 1909 FERRANT (Angel Ferrant). Madrid 1890-Madrid 1961 CANEJA (Juan Manuel Díaz Caneja). Palencia 1905-Madrid 1988 TÀPIES (Antoni Tàpies). Barcelona 1923 OTEIZA (Jorge de Oteiza). Guipúzcua 1908 MONPÓ (Manuel Hernández Monpó). Valencia 1927-Madrid 1992 GUERRERO (José Gerrrero). Granada 1914 1927-Barcelona 1991 VICENTE (Estaban Vicente). Turégano 1903 EQUIPO 57 (José Cuenca) Puente Genil 1934, (Angel Duarte) Aldeanueva del Camino 1930, (José Duarte) Córdoba 1928, (Agustín Ibarrola) Bilbao 1930 y (Juan Serrano) Córdoba 1029 PALAZUELO (Pablo Palazuelo). Madrid 1916 BACON (Francis Bacon). Dublín 1909-Madrid 1992 KLEIN (Ives Klein). Niza 1928-París 1962 FONTANA (Lucio Fontana). Rosario de Sta. Fé 1899-Comabbio 1968 MILLARES (Manuel Millares). Las Palmas de G. Canaria 1926-Madrid 1972 SAURA (Antonio). Huesca 1930 DUBUFFET (Jean Dubuffet). Le Havre 1901-París 1985 LÓPEZ GARCÍA (Antonio López García). Tomelloso 1936 CHILLIDA (Eduardo Chillida). San Sebastian 1924 MERZ (Mario Merz). Milán 1925 EQUIPO CRÓNICA (Rafael Solves) Valencia 1940-Valencia 1981 y (Manuel Valdés) Valencia 1942. ARROYO (Eduardo Arroyo). MAdrid 1937 GORDILLO (Luis Gordillo). Sevilla 1934 KELLY (Ellsworth Kelly). Newburgh 1923 JUDD (Donald Judd). Excelsior Spring 1928-New York 1994 SOTO (Jesús Rafael Soto). Bolívar 1923 GRUPO ZAJ (Juan Hidalgo). Las Palmas de G. Canaria 1923, (Walter Marchetti) Italia 1931, (Esther Ferrer) San Sebastian 1937 y (José Luis Castillejo) Sevilla 1932.
---